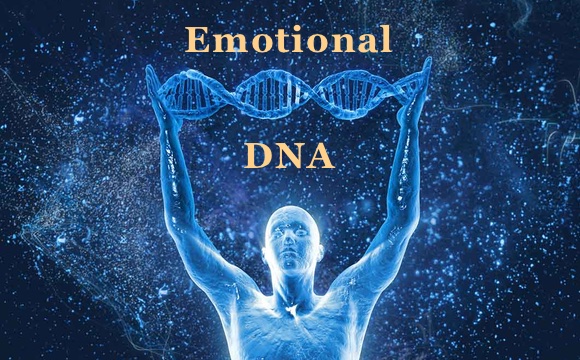 Emotional DNA
June 23-25, 2023
Houston, Texas
The Program
The modern science of epigenetics has proven we are deeply affected by the traumas, joys, choices, actions and personalities of our ancestors. We can even live our lives unconsciously aligned and entangled with how our predecessors lived theirs. This unconscious inheritance of thoughts, feelings, emotions, actions, and inactions is what I call "emotional DNA."
Discover the inherited emotional DNA patterns that have invisibly influenced your life both positively and negatively. Learn to find the gift in ancestral influences, neurologically rewire limiting perceptions they inspired and create a whole new destiny for yourself and your own descendants.
 In this event you will:
Learn how to identify the root causes of your issues.
Understand family and other systems and the clues they contain to the future you want.
Understand how your language is also a clue to the patterns that want to stop and start in your life.
Learn make the invisible visible and the unconscious conscious.
Learn how to dimensionalize an issue and experience transformation in real time.
Neurologically rewire limiting thoughts feelings and actions.
Understand that you are never stuck.
Learn how to see and embrace opportunity.
BENEFITS:
Deep appreciation for self
Greater self-esteem
Increased sense of possibility for your life
Greater appetite for living
Deeper connection with self, others and life itself
Experience more high-level emotions, such as gratitude, joy, and passion 
LOCATION: 
Hampton Inn & Suites, Houston Heights I-10, 5820 Katy Freeway Houston, TX 77007
PRICE: Normally $895, now $500! ONE TIME ONLY!
Get a $100 Referral Thank You! Invite your friends, family, and colleagues. When someone you refer pays their registration fee, the $100 personal referral reimbursement will be given to you at the event itself.
Ask Judy about the Platinum Preferred Discount Program for attending multiple events.