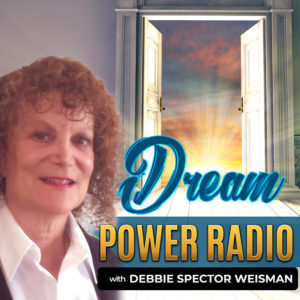 I don't know anyone who doesn't have a bad habit they'd like to get rid of. Maybe it's getting angry at people they love, or procrastinating instead of taking action, or something like smoking, drinking or eating too much.
There's one thing we never stop to realize. These bad traits are inherited, just like hair and eye color or facial freckles. It's called emotional DNA and it's a powerful an indicator of how we react to events. They can be passed on from generation to generation and one reason why we stay stuck in our lives without understanding why.
When we can definite our emotional DNA we can take steps to change it. This is the focus of our topic on this week's Dream Power Radio with family patterns expert and facilitator Judy-Wilkins Smith, who explains:
•where emotional DNA comes from
•what things we carry from family member to family member
•the impact of our emotional DNA on society
•how to break the emotional DNA chain
•who else is impacted by their emotional DNA
If you see negative patterns in your life you want to change,
don't miss this revealing episode of Dream Power Radio.
Judy Wilkins-Smith is a highly regarded international organizational, individual, and family patterns expert, systemic coach, trainer, facilitator, thought partner, leadership conference and motivational speaker and founder of System Dynamics for Individuals &Organizations. She has 20 years of expertise in assisting high performance individuals, Fortune 500 executives and teams and legacy families, to break limiting cycles and transform challenges into lasting breakthroughs and peak performance.
Passionate about visionary leadership, human potential and positive, accelerated, global change, she uses her ability to understand critical dynamics in personal and organizational systems and the points at which they intersect, to create growth and success.
She is recognized as an expert trainer in the Systemic Coaching and Constellations approach which is widely used in top global companies to coach and problem solve innovatively.
She is widely respected for leading fearless transformation by showing how even the biggest train wreck is simply the doorway to the next incredible pathway waiting beyond brick walls.
Website: https://judywilkins-smith.com/
Go to Judy Wilkins-Smith's website: https://judywilkins-smith and use the code EB100 to get a discount on her Emotional DNA workshop in March