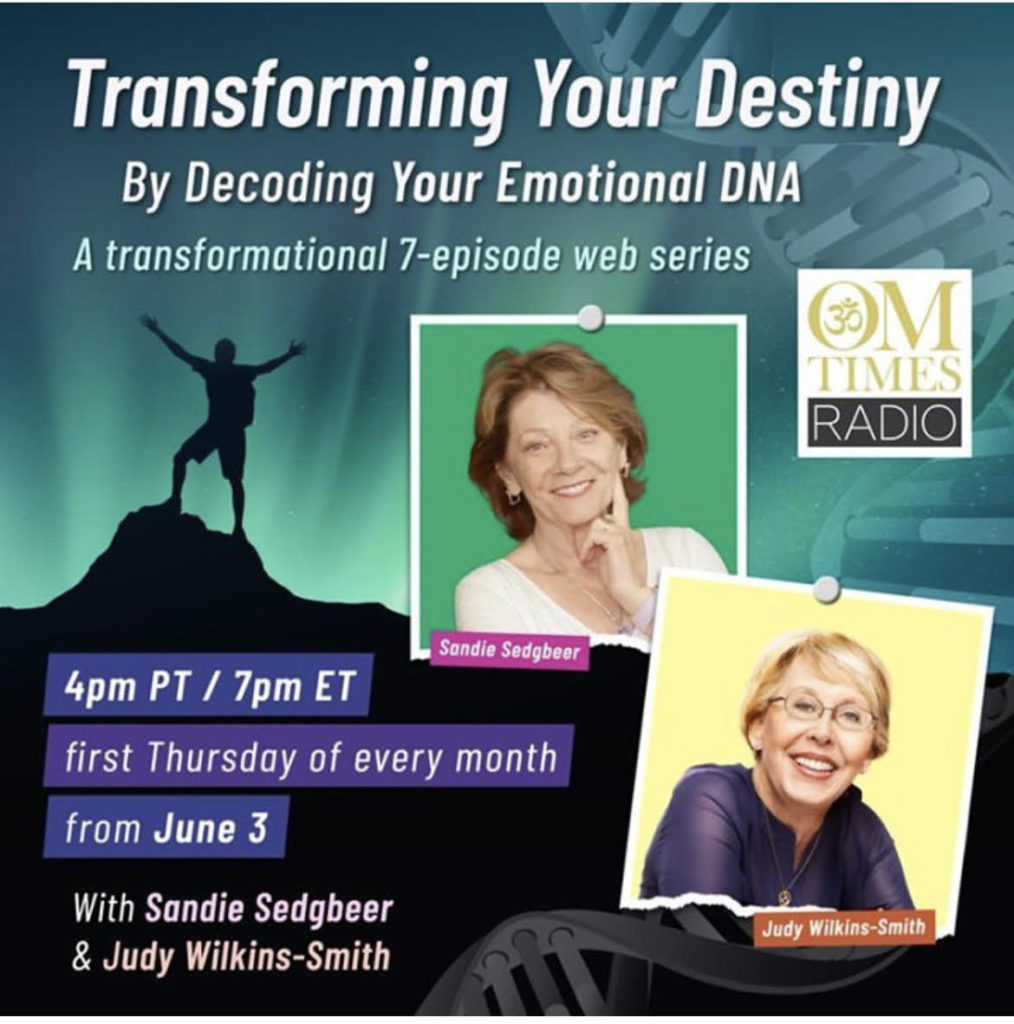 In Episode 2 we're going to be focusing on a topic which, throughout the ages, has been worshipped, despised, lusted after, rejected, judged, misunderstand and misused. We're talking, of course, about the single most desired and disdained of all human creations… money. More specifically, your money and your money DNA.
Money is not a commodity. It is a relationship. The strongest of taskmasters, money provides opportunities of every sort, teaching us many ways to grow and many ways to fail to grow. Money stimulates and reveals our deepest fears and provides the means for realizing some of our greatest joys. With our tacit agreement and alignment, both individual and societal, money largely determines where and how we live and interact in our world. And when our relationship with money is healthy, it supports us. When it is not, it seems to undermine our lives with a vengeance.
Judy Wilkins-Smith is an international organizational, individual, and family patterns expert. A systemic coach, trainer, facilitator, and motivational speaker she's the founder of System Dynamics for Organizations and Individuals, which utilizes constellations to help performance individuals, fortune 500 executives and teams, families, and individuals decode their Emotional and Organizational DNA to break limiting cycles, resolve long standing issues, and transform challenges into lasting breakthroughs.