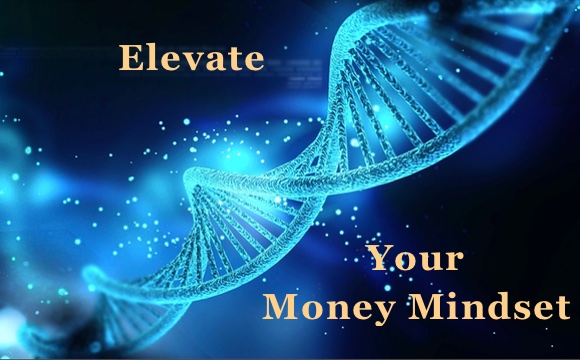 SEE EARLY BIRD PRICING BELOW
Transform Your Money DNA at Walt Disney World Orlando, Florida November 5 - 8, 2023
Money is not a commodity – it's a relationship.  And your relationship with money determines how much you can or can't, will or won't have. Money affects every single area of our lives—lifestyle, relationships, education, health, opportunity, you name it. When our relationship with money is healthy, it supports us. When it's not, it seems to turn our whole world upside down.
This 4-day Themed Intensive is for anyone choosing to elevate their money mindset and step into a new relationship with themselves and life itself, actualizing their fullest potential.
In this exciting event you will:
Learn that you have Money DNA.
Directly experience your thoughts, feelings and actions around money.
Learn how to identify limiting money patterns, their origins and their impact.
Transform your money DNA—family and cultural patterns you've inherited around money.
Understand at a deep level that the myths about money being evil, greedy, unclean, unspiritual, and unnecessary, are just that: MYTHS. And they're waiting for you to transform and vault beyond them!
Learn that wealth, progress, and prosperity are what eliminate poverty and human suffering, and that making money is one of the highest forms of contribution.
Consciously lay down new neural pathways around money, one thought, feeling and action at a time.
Befriend and embrace the flow of money in ways that grow your pocketbook and your soul.
Increase your gratitude and appreciation for money.
Learn to make money a valued friend that will gladly show up for you!
During these four days, there will be special breakout sessions designed to deepen your understanding. You will take home the written manual, Money DNA, that will help guide your continued expansion around money.
Participants who attend our Money DNA events walk away with an enhanced potential for financial growth. Many report having their best financial year ever following this event! Most report a marked improvement in their relationship with money, as well as a sense of adventure and empowerment.
BENEFITS
A healthy relationship with money
Increased monetary earnings
Greater happiness and a sense of adventure around money
More fun in life
Expanded possibilities (the skies are not the limit!)
PRICE: Normally $1995, now $1595! ONE TIME ONLY!
Park tickets, if desired, can be purchased on the same page as accommodations at a special conference price.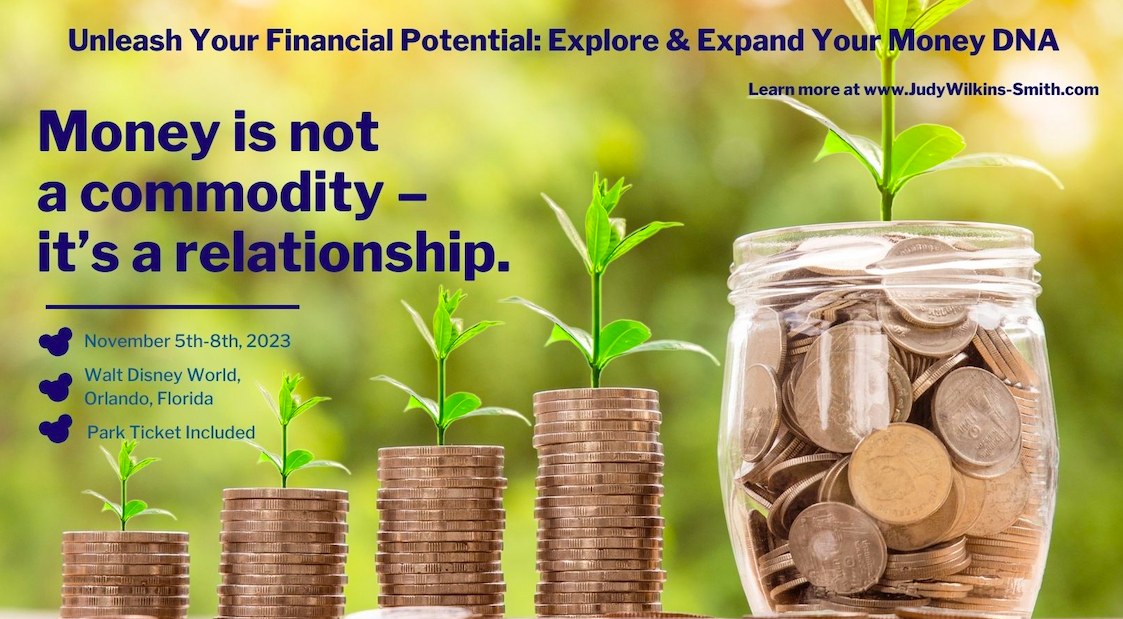 This amazing 4-day experiential learning event includes:
Transportation to and from the parks

Access to the International Food and Wine Festival
Daily breakfast
Daily deluxe snacks 
Daily surprises to help you enjoy the magic of Disney
Please note:
This event is non-refundable. 
Everyone who attends must stay onsite at the Beach Club.
Room sharing is allowed.
LOCATION:
Disney Beach & Yacht Club Resort, 1700 Epcot Resorts Boulevard, Lake Buena Vista, Florida 32830-8407
PRICE: Normally $1995, now $1595! ONE TIME ONLY!
EARLY BIRD PRICING
Discounted Price if Registered by May 31st: $1395 – Use Code: dis1795
Discounted Price if Registered by June 30th: $1495 – Use Code: dis1895
Get a $100 Referral Thank You! Invite your friends, family, and colleagues. When someone you refer pays their registration fee, the $100 personal referral reimbursement will be given to you at the event itself.
Ask Judy about the Platinum Preferred Discount Program for attending multiple events.